Speaking
Loui's speaking engagements have taken her to several locations throughout ten countries and across four continents. In each case, she has worked with the organizers and spends additional time learning what she can about the local context. Why? While the UDL framework remains the same, the implementation of the framework is dramatically impacted by the culture of the local system, policy, and practices. Loui takes great pride in listening and learning from her hosts so she can provide information that has high relevance and value to the participants.
Loui also uses the UDL framework to design each of her speaking engagements. Whether referencing local Olympians and Para-Olympians to emphasize expert learners or the local cuisine to talk about variability, Loui pulls cultural references to connect with her audience. And whether it is an audience of 5,000 or 5, participants experience movement, the opportunity to process with others, and build on their knowledge in a variety of ways. She models UDL through her use of the space, materials, and actions.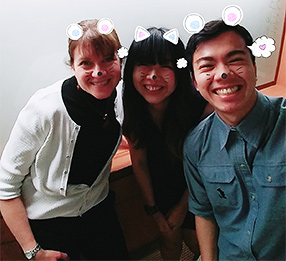 Loui is also earnest. She truly wants learners to connect with what she's sharing. She provides her audiences with ways to communicate with her after the engagement and enjoys responding to questions and queries. She has built some of her strongest professional friendships through these follow-up conversations. She looks forward to talking with you about your group's needs and interests related to UDL.
Testimonial:
"Dr. Loui Lord Nelson has strong connection with Australia through the Association of Independent Schools of New South Wales (AISNSW). She has worked with AISNSW since 2015 to develop teacher knowledge and skills in UDL. Loui has been a continuous mentor to AISNSW education consultants who support independent schools to implement the UDL framework in both primary and secondary school settings. She has facilitated professional learning sessions during her visits to Australia and also through online learning opportunities. AISNSW are grateful for Loui's ongoing support and invaluable advice. She is able to move teachers beyond just talking about UDL to merging it into current educational practices. Many AISNSW education consultants and school personnel have directly and indirectly been influenced by Loui's work and passion for education."

Leanne Woodley, Education Consultant, Student Services, Association of Independent Schools of New South Wales